About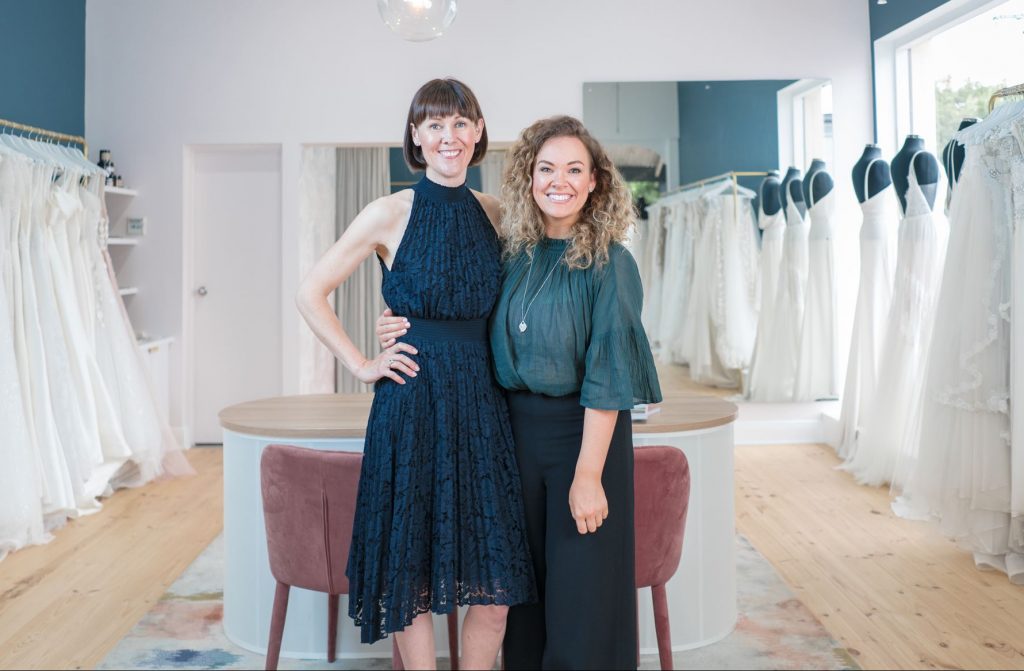 The Bride Lab is Adelaide's premier designer bridal boutique offering modern, unique, and fashionable wedding dresses to brides who are searching for something a little different on their wedding day.
Owner Laura was inspired to start The Bride Lab after struggling to find a wedding dress that she truly loved to wear for her own wedding in Adelaide. Making a jump from a 12 year medical science career, to designer bridal boutique owner, she absolutely loves each day and has never looked back!
The Bride Lab stocks exclusive gowns that you won't find anywhere else in South Australia, including designers from Australia and around the world such as Anna Campbell, Rue De Seine, Alena Leena, Eva Lendel, Theia Couture, Daalarna, Love Honor, Hera Couture, Anna Kara, Catheine Deane, Alyssa Kristin… and many more!  The Bride Lab has a thoughtfully selected range of gowns that reflect a bride's own unique style. If there is a specific wedding dress you are searching for from a designer stocked at The Bride Lab, please do not hesitate to get in touch as often this can be accommodated. Gowns in store range from approximately $2000 – $8000, for more info please see the price guide on each of our designer's pages.
The Bride Lab specialises in wedding dresses that are simple, elegant, and unique. We also stock a carefully selected range of accessories including veils and jewellery by French designer Maison Sabben, each piece compliments our beautiful gowns and will complete your wedding day look!
The Bride Lab is open by appointment, so get in touch to make a booking to see these exquisite gowns – we can't wait to meet you!