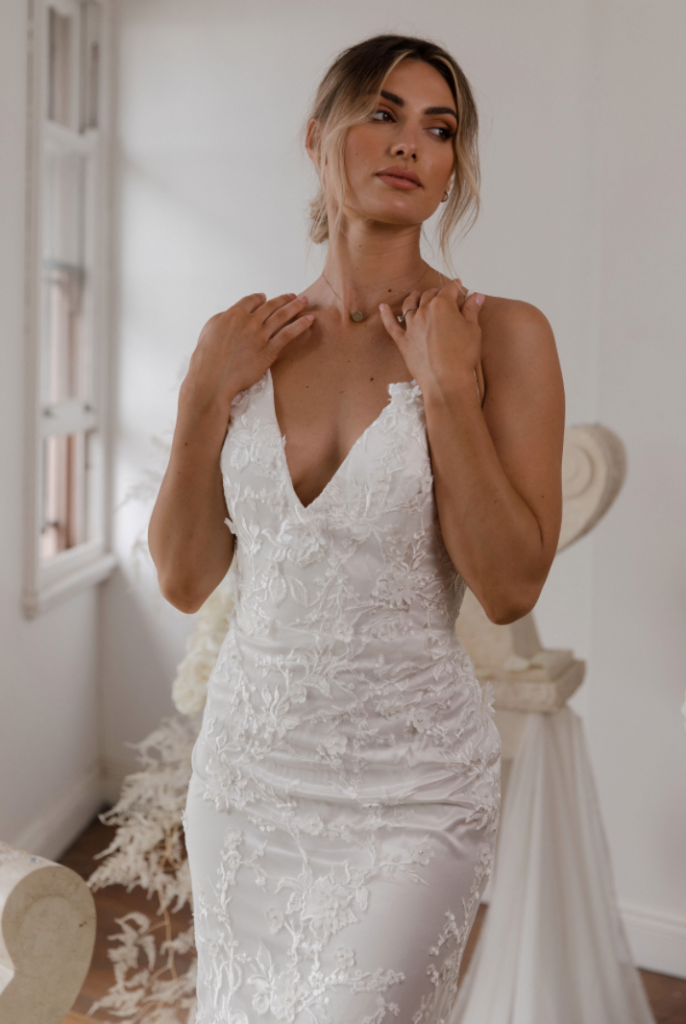 18th – 28th June
Paloma stands for all things peaceful, white and light while James embodies strength, boldness and being unique.
This juxtaposition of the light and the strong epitomises the essence behind Australia's newest bridal brand.
Our debut collection 'With the Tide' is about being fluid amongst change and trusting that love will guide you through. The design aesthetic follows the Paloma namesake of the brand, being very feminine and romantic – and having an appreciation of the beauty in small details.
Guided by the fabrics and how they fall across the body, the collection features exciting combinations of textures, details and silhouettes that seamlessly work together to celebrate feminine curves.
Click to see the entire collection of PALOMA JAMES WEDDING DRESSES
This collection is priced between approximately $1600 – $3300