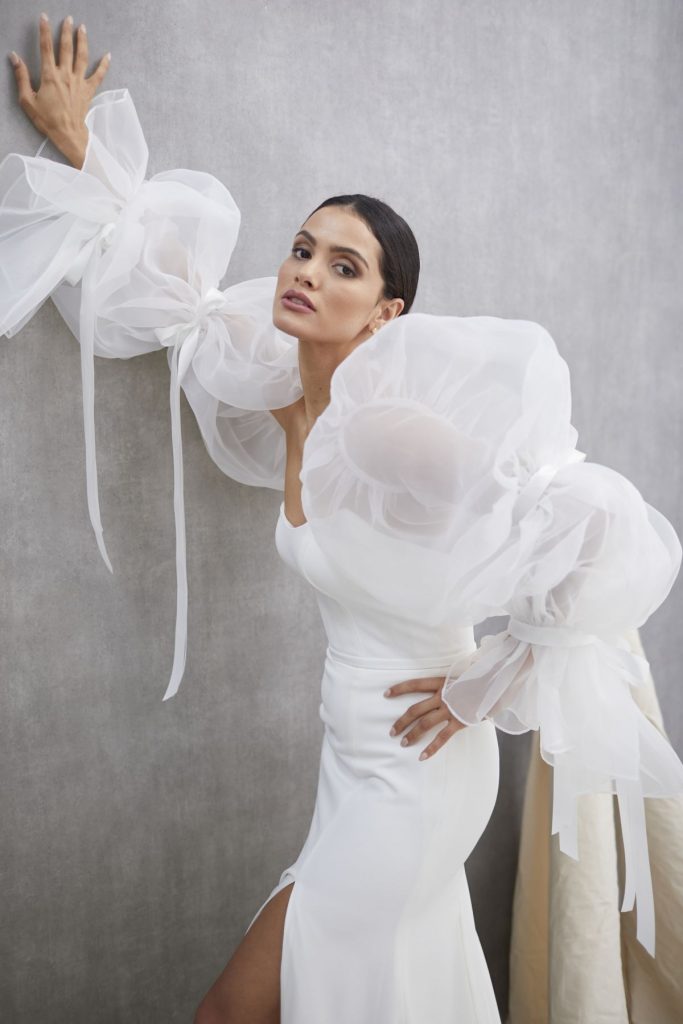 February 12th – 26th
The Modernist Collection by HERA COUTURE celebrates the craftsmanship of gown design. With architectural elements and origami folds, each style is flawlessly tailored but with a casual twist. This selection is perfect for brides who love clean lines or who dream of being a contemporary princess.
Also featured will be the fun CLOUD 9 sleeve collection by Hera Couture!
This collection is priced approximately $4000 – $5000.